India Holds an important place in the global education
The aim of the Government to raise its current gross enrolment ratio to 30 per cent by 2020 will also boost the growth of distance education in India.  India has one of the largest networks of higher education institutions in the world. However, there is still a lot of potential for further development in the education system.
Advantage India:-India has over 250milion school going students,more than any country. The age bracket 5-24years presents a large opportunity in education space. Robust demand with competative advantage large English speaking allows easy delivery of educational products.India ranked 34 out of 100 countries in English proficiency index 2019.
100% FDI is allowed under automatic rule in the education sector in India. Between  April 2000 to March 2020,FDI worth US$ 3.24bn was made in education sector.
Market Size,Growth,Scope & Investment Opportunities.
India has the world's largest population of about 500 million in the age bracket of 5-24 years, which provides a great opportunity for the education sector. The education sector in India was estimated at US$ 91.7 billion in FY18 and is expected to reach US$ 101.1 billion in FY19.
Number of colleges and universities in India reached 39,931 and 993, respectively, in FY19. India had 37.4 million students enrolled in higher education in FY19. Gross Enrolment Ratio in higher education reached 26.3 per cent in FY19.
The country has become the second largest market for E-learning after the US. The sector is expected to reach US$ 1.96 billion by 2021 with around 9.5 million users.
Govt Policies & Investment Opportunities.
According to Union Budget 2020-21, Government allocated Rs 59,845 crore (US$ 8.56 billion) for Department of School Education and Literacy.
Revitalising Infrastructure and Systems in Education (RISE) by 2022 was announced in Union Budget 2020-21 with a proposed outlay of Rs 3,000 crore (US$ 429.55 million).
Under Union Budget 2020-21, Government proposed apprenticeship embedded degree/diploma courses by March 2021 in about 150 higher educational institutions.
As on February 2020, 254,897 training centers were registered in India and around 2 crore candidates completed training under the Pradhan Mantri Gramin Digital Saksharta Abhiyan (PMGDISHA).Government promoted new scheme 'Study in India' to bring foreign students to higher educational institutions.In order to boost the Skill India Mission, two new schemes, Skills Acquisition and Knowledge Awareness for Livelihood Promotion (SANKALP) and Skill Strengthening for Industrial Value Enhancement (STRIVE), have been approved by the Cabinet Committee on Economic Affairs (CCEA), Government of India, with an outlay of Rs 6,655 crore (US$ 1.02 billion) and will be supported by the World Bank.
The World Media Network is going to  support various Government initiatives are being adopted to boost the growth of distance education market besides focusing on new education techniques, such as E-learning and M-learning.
SCOPE- INVEST INDIA – "WMN" VITAL ROLE IN TERMS OF FDI
"WMN" is playing an important role in all the categories and sectors,
 " WORLD MEDIA NETWORK" is venturing into a Press Release distribution company covering over 180 countries and more than twenty-five languages across the world. Covering Digital News, Television, Print, Radio, Billboards, Airports, Multiplexes,Talk shows .
 Press releases are based on Industry   standards and timely Coverages help in business development and scope of growth among  the countries and FDI's "WMN" is helping upcoming n existing businesses to grow within the perpetual business as the government is  working towards domestic and international Tie-Ups .
Most service-oriented industries need to be promoted through WMN with direct and indirect participation and looking for opportunities for Franchising modules in the world.
There are two types of lead within the lead generation market: sales leads and marketing leads. A Sales lead is generated on the basis of demographic criteria such as FICO score (United States), income, age, home Income, psychographic, etc. These leads are resold to multiple advertisers. Lead generation describes the marketing method of stimulating and capturing interest in a very product or service for the purpose of developing a sales pipeline. Lead generation typically uses digital channels and has been undergoing substantial changes in recent years from the increase of the latest online and social techniques.
MINISTRIES OF THE GOVT.OF INIDA "WORLD MEDIA NETWORK" ASSISTANCE
" WMN'' will guide the corporates/ company/ individuals  in  establishing the business in India  depending on  the states to get the required permissions from the Ministries of The Government of India.
The Ministries include
Ministry of Health
Ministry of Railways
Ministry of Power
Ministry of Electronics & Information & Technology
Ministry of Communication
Ministry of Tourism & Transport
Ministry of Civil Aviation
Ministry of Petroleum & Natural Gas
Ministry of Chemicals & Fertilizers.
Ministry of Commerce & Industry
Ministry of Ayush
Ministry of Agriculture & Farmers
Ministry of Department of North East region
Ministry of Earth Sciences
Ministry of Environment, Climate change & Forest
Ministry of External affairs &Finance
Ministry of Fisheries, Animal Husbandry, Dairying
Ministry of Heavy Industries& Public Enterprises
Ministry of Home Affairs, Housing &Urban Affairs.
Ministry of Human Resources Development
Ministry of Information &B broadcasting
Ministry of Jal Shakti
Ministry of Law &Justice
Ministry of Labour &Employment
Ministry of MSME's
Ministry of Mines
Ministry of minority affairs    
Ministry of New & Renewable Energy 
Ministry of Panchayat  Raj
Ministry of Parliamentary  Affairs
Ministry of Personnel, Public Grievances & Pension
Ministry of Science & Technology
Ministry of Rural Development
Ministry of Road Transport & Highways
Ministry of Shipping
Ministry of Skill Development & Entrepreneurship.
Ministry of Social Justice & Empowerment
Ministry of Steel, Textiles, Tribal affairs.
Ministry of Women & Child Development
Ministry of Youth Affairs & Sports
Ministry of Statistics & Programme Implementation.
RURAL MARKET IN INDIA& INVEST IN INDIA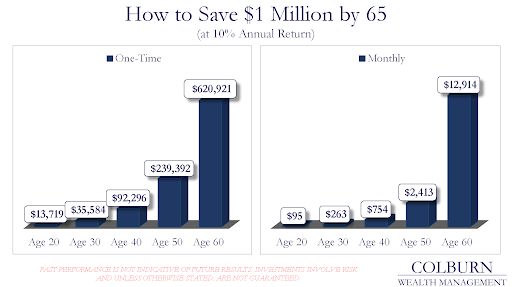 Importance of brand visibility in Rural Markets of India for high brand Recall & Pull. It's easy to ignore other languages if one the dominant language makes up the majority. While English does make for the majority, there is a section that only consumes content in a regional language and this section could be your most important target audience. To be present Indic content we also encouraging websites to enagage consumers in multiple languages.
"WMN"is going to support in many ways through various resources. In Moral, Development of any country not only depends on the continuous development of the urban areas but also relies on the development of the small towns and rural areas. Government, as well as individual actions together, contribute towards the success of any country as a whole. The Major industries in Rural market segments are mainly covered with as….
1)FARMING
2) ORGANIC FARMING.
3)LIVESTOCK FARMING
4)FISH FARMING
5)FIVE STORES IDEAS ie SEEDS & FERTILIZERS STORE,GROCERY STORES,ICECREAM & SWEET STORES,CLOTHING & CHEMISTS STORES.etc.
6) DAIRY FARM BUSINESS
7)POULTRY,SMALL SCALE UNITS MANUFACTURING UNITS & CONSTRUCTIONS.
8)LOW BUDGET VILLAGE BUSINESSES etc.