A"WORLD MEDIA NETWOK" PRESENTS FDI IN INDIA & SCOPE
FOREIGN DIRECT INVESTMENT(FDI) IN CHATTISGARH
Chhattisgarh is a heavily forested state in central India known for its temples and waterfalls. Near the capital Raipur, the town of Sirpur on the Mahanadi River is home to the red-brick Lakshmana (Laxman) Temple, decorated with carvings from Indian mythology. In the south, the city of Jagdalpur hosts the Sanjay Market on Sundays, a bartering place for local tribes. The huge Chitrakoot Falls lie to the northwest.Population 3.22 Cr.
DISTRICTS OF CHHATTISGARH
Balod
Baloda Bazar
Balrampur
Bastar Bemetara
Bijapur
Bilaspur
Dantewada (South Bastar)
Dhamtari Durg
Gariyaband
Janjgir-Champa
Jashpur
Kabirdham (Kawardha)
Kondagaon
Korba
Korea (Koriya)
Mahasamund
Mungeli
Narayanpur
Raigarh
Rajnandgaon
Sukma
Surajpur
Mining, iron and steel, cement, power, IT and ITeS and biotechnology
A wide range of fiscal and policy incentives for businesses were announced under its Industrial Policy, 2014-19. Additionally, the state has well-drafted policies for the IT/ITeS, solar energy, agro and food processing, minerals and biotechnology sectors. Chhattisgarh stands fourth among Indian states in rankings based on ease of doing business and reforms implementation, according to a study by the World Bank and KPMG.
Key Sectors:
Metals and Mining: Chhattisgarh is the only state in India to produce tin concentrates and accounts for 36 per cent of the country's tin ore reserves. Dante Wada is the sole district producing tin from 6 mines.
During 2018-19, tin concentrate production in the state stood at 19,410 kgs. Chhattisgarh's combined export of aluminium and products, iron and steel, and iron ore stood at US$ 727.48 million between Apr-Dec 2019.
Value of minerals produced (excluding atomic, fuel and minor minerals) in the state in 2018-19 was Rs 9,575 crore (US$ 1.37 billion).Cement: Chhattisgarh has abundant limestone reserves that support a strong cement sector.
Chhattisgarh accounts for around 5.4 per cent of the total limestone reserves in India. Limestone production in the state reached 38.48 million tonnes in 2018-19.Agriculture: Around 80 per cent employment in the state is dependent on agriculture.
The state's position as the 'Rice Bowl of Central India' and its reliance on agriculture has led to brisk growth in the food processing industry as a special-thrust industry. Non-Basmati rice is the most exported commodity from the state. Its export reached US$ 247.18 million in FY19 and US$ 184.77 million between Apr-Dec 2019.
Total horticulture production in the state reached 9,876.16 thousand metric tonnes in 2018-19 with 775.02 thousand hectares of area under cultivation.Apparel: Chhattisgarh is one of the leading producers of tussar and kosa silks in the country and has the potential to be a strong player in the Indian apparel industry. Raw silk production in the state reached 349 metric tonnes in 2018-19 and 321 metric tonnes in 2019-20 (till January 2020
CHATTISGARH -FDI Investment Present Scene
"WMN"BROAD VIEW & Business Support.
"World Media Network" is helping upcoming and existing businesses to grow as the government is supporting the business in  increasing their work towards the domestic as well as international Tie-Ups. Service-oriented industries need to be promoted with direct and indirect participation for Franchising modules in the INDIA and "WMN" would help them to connect with the brands as well the investors and venture capitalists to increase the growth of the company in future.
Chhattisgarh has emerged as one of the most preferred investment destinations in India. The state (including Madhya Pradesh) attracted cumulative Foreign Direct Investment (FDI) worth US$ 1.43 billion between April 2000 and March 2020. During 2019, 61 Industrial Entrepreneurs' Memorandum (IEMs) were filed in Chhattisgarh with a proposed investment of Rs 5,132 crore (US$ 743.30 million).
Total merchandise export from Chhattisgarh was US$ 1,243.43 million in FY19 and US$ 960.39 million during Apr–Dec 2019. current prices,
 Gross State Domestic Product (GSDP) of Chhattisgarh stood at Rs 3.62 trillion (US$ 51.83 billion) in 2020-21. GSDP (in Rs) of the state at current prices grew at a CAGR of 9.75 per cent between 2015-16 and 2020-21.
**CHATTISGARH & FDI MAJOR ANNOUNCEMENTS**
The state has allocated Rs 4,688 crore (US$ 670.77 million) for roads and bridges under State Budget 2020-21.
In December 2019, Airports Authority of India (AAI) recommended to privatise Raipur airport.
Under 2020-21 State Budget, the State Government has allocated Rs 5,144 crore (US$ 736.01 million) towards school education and Rs 779 crore (US$ 111.46 million) towards higher education.
During 2019, 61 IEMs were filed in Chhattisgarh with a proposed investment of Rs 5,132 crore (US$ 734.30 million).
In May 2019, Swami Vivekananda Airport of Raipur bagged fifth position in the country for Airport Service Quality (ASQ) survey.
**Targeted Industries Key sectors**- "WMN"KEY ROLE.
"World Media Network" is playing an important role in all the categories and sectors, "WMN" is a Press Release distribution company covering over 180 countries covering twenty- five languages across the world . it has ventured into Digital News, Television, Print, Radio, Billboards, Airports, Multiplexes, Talk shows . Press releases  are based on industry standards with  timely coverages and promoting the  business development of FDI and the scope of growth in the country.
It is among the richest Indian states in terms of mineral wealth, with 28 varieties of major minerals, including diamonds. Chhattisgarh ranked fourth in terms of value of mineral production (excluding atomic, fuel and minor minerals) in India, with a 15.66 per cent share in 2019-20 (till December 2019).
Total mineral production in the state during 2019-20 (till December 2019) was Rs 7,554.53 crore (US$ 1.07 billion). Moreover, considerable reserves of bauxite, limestone and quartzite are available in the state.
Chhattisgarh is the only state in India that produces tin concentrates. The state accounted for 35.4 per cent of tin ore reserves of India. During 2018-19, tin concentrate production in the state stood at 19,410 kgs. Chhattisgarh's combined export of aluminum and products, iron ore, and iron and steel products reached US$ 931.63 million in FY19 and US$ 727.48 million between Apr-Dec 2019.
Natural resources, policy incentives and infrastructure in the state support investment in iron and steel, cement, and power sectors. Korba district in Chhattisgarh is known as the power capital of India. Moreover, considerable reserves of bauxite, limestone and quartzite are available in the state.
As of March 2020, Chhattisgarh had a total installed power generation capacity of 12,835.40 MW, comprising 8,208.30 MW under private utilities, 2,211.05 MW under state utilities and 2,416.05 MW under central utilities. Energy requirement in the state was 27,303 million units in 2019-20.
Chhattisgarh is making significant investment in industrial infrastructure. Chhattisgarh State Industrial Development Corporation (CSIDC) has set up industrial growth centres, five industrial parks and three integrated infrastructure development centres (IIDC). The state has a notified special economic zone (SEZ) in Rajnandgaon District. As of February 2020, the state had two formally approved SEZs.
Industrial Development & Economic Growth In Chhattisgarh
Steel marketplace is one of the most significant zone of Chhattisgarh which has a track record of developing high quality equipment's and goods that have a high upload value. Bhilai Steel Plant with a capability of 3.6 million loads per year, is viewed as a considerable progress notice of the state. There are more than 100 steel running mills, sponge or cloth iron plants and ferro-alloy units in Chhattisgarh all of which are able to present world-class production .
Aluminium marketplace of Chhattisgarh consists of of Bharat Aluminum Company confined which has a volume of around ten thousand tonne each year. From aluminium extrusions to sheet rolling, the aluminium segment of Chhattisgarh is outfitted with all types complicated functionalities.
Cement industry is yet a different considerable sector of Chhattisgarh. The cement companies of the state are positioned in each part of the state. Century cement factory, ACC cement manufacturer, Larsen and Toubro, raymond cement factory, ambuja cement factory, grasim cement manufacturing plant and Large are some of the favorite units that are running in the state of Chhattisgarh.
Korba Thermal Power Plant, Balco Captive Power Plant, Hasdeo Thermal Power station and National thermal Power Corporation (NTPC) at Korba comes under the thermal industry of Chhattisgarh.
Chhattisgarh Substance Development Organization is counted as an important element of the Mining industry of the state. Facilitating exploration of the rich deposits of limestones, bauxite, corundum and dolomite, the corporation aims at increasing the scope of mining activities in the state.
Chhattisgarh industrial areas buildings a range of multifarious units each of which has specialized in a unique commercial resource. From engineering equipment's to steel plants, the industrial area of Chhattisgarh presents hordes of money-making endeavor companies.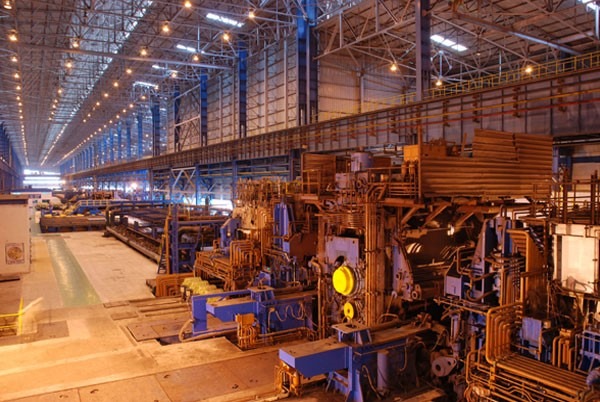 **CHATTISGARH Govt. Departments & Websites**
FDI PPT ( Attachment Area)