Tax practice is a long-established one with specialists across all regulations and experience with Income tax preparation, assessment, scrutiny and dispute cases. Our tax consulting practice assists our clients with the following services: Tax planning and optimisation strategy for Indian and overseas companies.
A crucial aspect of doing business in India is the ever-changing and complex nature of corporate taxation and regulatory compliances. It is crucial to understand the developments in regulatory and tax requirements, their impact on your business, and to use them strategically to your advantage. Keeping pace with new compliances and meeting them becomes a daunting task for most businesses. In a highly competitive landscape, aligning your tax strategy to your business strategy is a critical part of optimizing profit margins.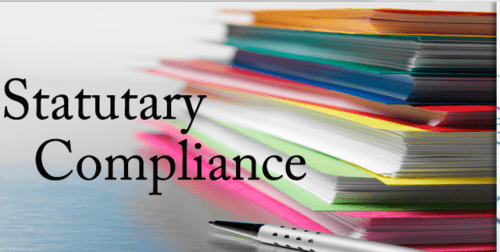 We understand that effective tax planning for enterprises requires both technical resources and in-depth knowledge of each client's unique financial situation. Our network of experienced tax professionals can assist in resolving various tax challenges to your business and keeping abreast of tax regulations. Our professionals bring innovative and insightful approaches to a variety of intricate tax issues. Backed by the knowledge and resources of our extensive national network, Our services span the full spectrum of tax planning, compliance, and advisory, helping clients keep up with the tax laws and other regulatory changes. Our methods are both immersive and holistic, and everything is approached with an awareness of the total tax and financial position.
Tax Planning
Tax Housekeeping
Tax Health Check-up
HNI Tax Management
Taxation of Trust
Registration & Compliance Management
Withholding Tax Advisory & Compliance Support
DTC, GAAR, THIN CAP & CFC Advice
Over this  Pandemic "COVID -19" industries have been severely affected this has been got a huge setback & badly impacted on direct employment revenue and needs all the attention as  maximum countries have been affected across the world ."WMN" is a press release distribution company covering  180 countries across the globe in 25 languages and partnering with 5000 publications worldwide, It has come with  ready live tools in conducting webinars, advertising social media, bloggers, etc
World Media Network" is playing a very important role where the news will be promoted across the world.  Press releases will be carried on the basis of industry standards with the news  covering on Business development and the scope of growth within the countries , FDI's and worldwide.
Social media marketing, Voice marketing, video conferencing, zoom in, webinars are ready to cater to concepts where Talk shows and debates will be conducted. 
The coronavirus has affected many businesses and the brand image, the awareness needs to be done so that the trust of the company is there for the customers to deal with them, WMN  is ready to give support plans for the brands and is also going to introduce their policies of insurances, finances along with other solutions. 
We advise a number of Foreign Corporations which have operations in India on issues relating to entry strategies, international & domestic tax planning, and allied laws.We offer the following Taxation Services: a.Advisory  & Planning Services.
A. Location Benefits
Industry Benefits
Selection of Tax incentive
Corporate Restructuring
Budget Analysis
Double tax Treaty Benefits
Expatriate Taxation
Withholding Taxes
Entry Strategies
Withholding tax issues
B.Compliance Services
Review of Tax returns
Industry Benefits
Payment of Taxes
Prescribed Tax filings
Withholding Tax filings
C. Representation Services
Before various Tax authorities
Before Tax Appellate Authorities
Before Tax Tribunals
D.Tax Technology
Cross Border Taxation
Customs and International Trade
Global Employer Services
Global Tax Services
Information Exchange Compliances
Other Indirect Taxes
Representation and Litigation Support
Transaction Tax
Transfer Pricing
E. ADVISORY
Business Restructuring Services
Cyber Security and IT Governance
Enterprise Resource Planning (ERP)
Forensics
Government Advisory
Real Estate and Construction
Risk and Advisory
Corporate Finance
BUSINESS SERVICES AND OUTSOURCING
Global Outsourcing
Shared Service and Outsourcing
Technology Services
SCOPE- INVEST INDIA – "WMN" VITAL ROLE IN TERMS OF FDI
"WORLD MEDIA NETWORK" is playing an important role in all the categories and sectors in terms of FOREIGN DIRECT INVESTMENT segment.
 " WORLD MEDIA NETWORK" is venturing into a Press Release distribution Company  & covering over 180 Countries and more than in  twenty-five languages across the World. Covering Digital News, Television, Print, Radio, Billboards, Airports, Multiplexes,Talk shows ,webinars, live shows etc.Press releases are based on Industry standards and timely Coverages help in business development and scope of growth among  the countries and FDI's "WMN" is helping upcoming n existing businesses to grow within the perpetual business as the government is  working towards domestic and international Tie-Ups .
Most service-oriented industries need to be promoted through "WMN with direct and indirect participation and looking for opportunities for Franchising modules in the world.
There are two types of lead within the lead generation market: sales leads and marketing leads. A Sales lead is generated on the basis of demographic criteria such as FICO score (United States), income, age, home Income, psychographic, etc. These leads are resold to multiple advertisers. Lead generation describes the marketing method of stimulating and capturing interest in a very product or service for the purpose of developing a sales pipeline. Lead generation typically uses digital channels and has been undergoing substantial changes in recent years from the increase of the latest online and social techniques.