A"WORLD MEDIA NETWOK" PRESENTS FDI IN INDIA & SCOPE
FOREIGN DIRECT INVESTMENT (FDI) IN UTTARPRADESH
Uttar Pradesh is a state in northern India. With roughly 200 million inhabitants, it is the most populous state in India as well as the most populous country subdivision in the world.Population 24.20Cr (2012 Census record). It was created on 1 April 1937 as the United Provinces of Agra and Oudh during British rule, and was renamed Uttar Pradesh in 1950, giving the acronym UP. The state is divided into 18 divisions and 75 districts with the capital being Lucknow. On 9 November 2000, a new state, Uttarakhand, was carved out from the state's Himalayan hill region. The two major rivers of the state.
Districts List - Districts of Uttar Pradesh - 75 Districts
Agra
GautamBuddha
NagarGhaziabad
Ghazipur
Gonda
Gorakhpur
Jalaun
Jaunpur
Jhansi
Kannauj
Kanpur Dehat
Kanpur Nagar
Kanshiram Nagar (Kasganj)
Kaushambi
Kushinagar (Padrauna)
Lakhimpur
Kheri
Lalitpur
Lucknow
Maharajganj
Mahoba
Mainpuri
Mathura
Mau
Meerut
Mirzapur
Moradabad
Muzaffarnagar
Pilibhit
Pratapgarh
RaeBareli
Rampur
Saharanpur
Sambhal (Bhim Nagar)
Sant Kabir Nagar
Shahjahanpur
Shamali (Prabuddh Nagar)
Shravasti
Siddharth Nagar
Sitapur, Sonbhadra
Sultanpur
Unnao
Varanasi
Aligarh
Allahabad
Ambedkar Nagar
Amethi (Chatrapati Sahuji Mahraj Nagar)
Amroha (J.P. Nagar)
Auraiya
Azamgarh
Baghpat
Bahraich
Ballia
Balrampur
Banda
Barabanki
Bareilly
Basti
BhadoiBijnor
Budaun
Bulandshahr
Chandauli
Chitrakoot
Deoria
Etah
Etawah
Faizabad
Farrukhabad
Fatehpur
Information technology,
Agro processing,
Tourism,
Mineral-based industries,
Textiles, handloom and handicrafts,
Food processing and sports goods.
Uttar Pradesh-FDI Investment Present Scene
"WMN"BROAD VIEW & Business Support.
"World Media Network" is helping upcoming and existing businesses to grow as the government is supporting the business in  increasing their work towards the domestic as well as international Tie-Ups. Service-oriented industries need to be promoted with direct and indirect participation for Franchising modules in the INDIA and "WMN" would help them to connect with the brands as well the investors and venture capitalists to increase the growth of the company in future.
The state attracted Foreign Direct Investment (FDI) equity inflow worth US$ 942 million between April 2000 and March 2020 according to the data released by Department for Promotion of Industry and Internal Trade (DPIIT). In 2019, 147 investment intentions worth Rs 16,799 crore (US$ 2.40 billion) were filed in Uttar Pradesh.
Merchandise export from Uttar Pradesh reached US$ 16.29 billion in 2018-19 and US$ 12.80 billion in April-December 2019.
In February 2020, the state organised Defence Expo-2020 and received proposals worth Rs 5 lakh crore (US$ 70.93 billion) for investment. Investments were focused on key sectors such as IT & ITeS, Dairy, Electronics, Tourism, Manufacturing, Renewable Energy, and Agro and Food Processing.
In December 2019, Zurich Airport International got the approval from the state cabinet to develop and construct Jewar Aiport.
In 2018-19, export of major agriculture commodities from Uttar Pradesh stood at US$ 2.52 billion. It reached US$ 1.77 billion during April-December 2019.
Uttar Pradesh accounts for strong demand for fertilisers on account of the high availability of acreage coupled with the large size of the state.
Uttar Pradesh & FDI Major Announcements
Kodak TV to invest Rs.500 Crore to set –up plant in Harpur.
KVIC empowers 80 potters families in Varansi the new Flag beares as "Swadeshi only".
ZYDUS Cadila gets USFDA nod to market generic cancer drug.
Bigbasket raises US$50million debt funding from Alibaba
L&T Bags two contracts from NCRTC in UP.
**Targeted Industries Key sectors**- "WMN"KEY ROLE.
"World Media Network" is playing an important role in all the categories and sectors, "WMN" is a Press Release distribution company covering over 180 countries covering twenty- five languages across the world . it has ventured into Digital News, Television, Print, Radio, Billboards, Airports, Multiplexes, Talk shows . Press releases  are based on industry standards with  timely coverages and promoting the  business development of FDI and the scope of growth in the country
Information technology, agro processing, tourism, mineral-based industries, textiles, handloom and handicrafts, food processing and sports goods.
Some of the major initiatives taken by the government to promote Uttar Pradesh as an investment destination are:
In December 2019, Zurich Airport International got the approval from state cabinet to develop and construct the Jewar Aiport.
In 2019, the state recorded the fastest construction of houses under the Pradhan Mantri Awas Yojna with 14.26 lakh houses constructed from 2016-17 to 2019-20.
As per state budget 2019-20, amount of Rs 2,000 crore (US$ 286.16 million) has been allocated for 'Smart City Mission'.
As per Investor Summit 2018, Uttar Pradesh government will majorly focus on key sectors such as:

IT and ITeS
Dairy
Electronics
Tourism
Manufacturing
Renewable Energy
Agro & Food Processing
The state is in the process of implementing and testing the public–private partnership model in the power sector with an input-based franchisee system.
The state cabinet approved UP Defence and Aerospace Units and Employment Promotion Policy 2018, with an intention to generate 0.25 million jobs and expects an investment of Rs 50,000 crores (US$ 7.46 billion) over the next five years.
The state offers a wide range of subsidies, policy and fiscal incentives as well as assistance for businesses under the Industrial and Service Sector Investment Policy, 2004 and Infrastructure & Industrial Investment Policy, 2012.
The Uttar Pradesh Information Technology and Start-up Policy, 2016 is aimed at promoting Uttar Pradesh as a preferred and attractive location for investments for various IT/ITeS companies and for establishing IT Parks as well as IT cities for the development of IT Infrastructure in the state.
The state has proposed 40 IT/ITeS parks (apart from IT SEZs), two biotech zones and a knowledge park.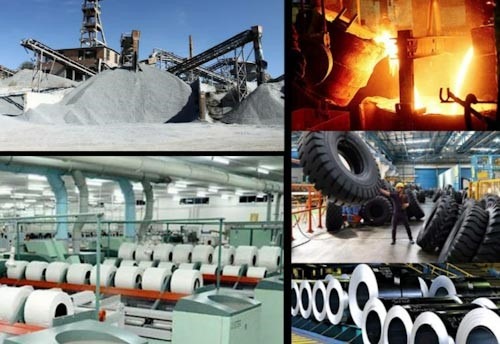 Uttar Pradesh Govt Departments & Important Links
FDI PPT ( Attachment Area)