Corporate Advisory Services is an umbrella term that encompasses specialized advice's rendered to corporate houses by professional advisers such as accountants, investment banks, law practitioners and host of similar service providers.
India is throwing up investment avenues in new sectors and Projects, there is a critical need to provide specialized advisory services to the Indian Corporate Sector in its efforts towards Industrial Advancement. So WMN has taken initiative for this major service sectors mainly Corporate Finance ,capital  & OTHER experts provide comprehensive financial advice and execution expertise, encompassing mergers, acquisitions, divestitures, capital raising, project finance, privatizations, Public Private Partnership services, or business strategy reviews.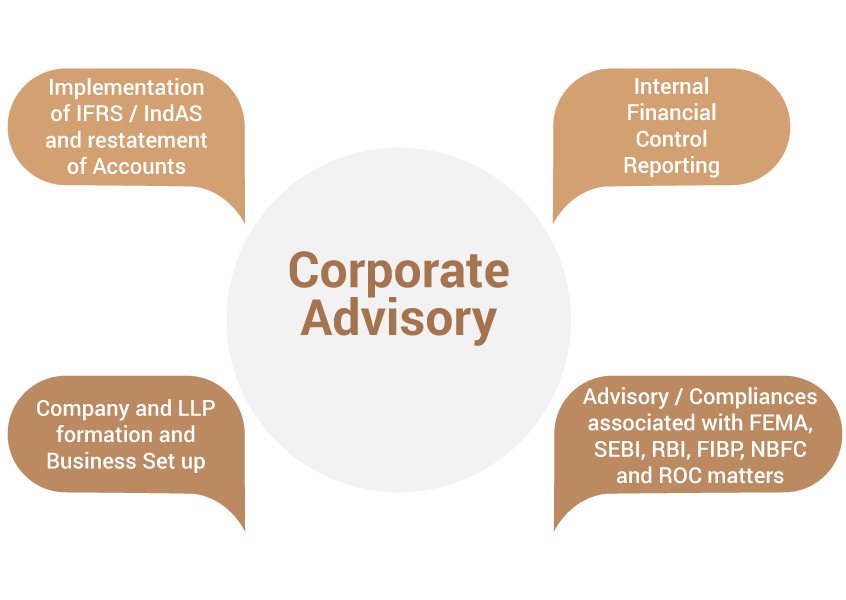 Over this Pandemic "COVID -19" industries have been severely affected this has been got a huge setback & badly impacted on direct employment revenue and needs all the attention as  maximum countries have been affected across the world ."WMN" is a press release distribution company covering  180 countries across the globe in 25 languages and partnering with 5000 publications worldwide, It has come with  ready live tools in conducting webinars, advertising social media, bloggers, etc
"World Media Network" is playing a very important role where the news will be promoted across the world.  Press releases will be carried on the basis of industry standards with the news on Business development and scope of growth within the country and FDI's and worldwide.
Social media marketing, Voice marketing, video conferencing, zoom in, webinars are ready to cater to concepts where Talk shows and debates will be conducted.
The coronavirus has affected many businesses and the brand image, the awareness needs to be done so that the trust of the company is there for the customers to deal with them, WMN  is ready to give support plans for the brands and is also going to introduce their policies of insurances, finances along with other solutions. 
The services offered are given as under
Project Consulting :
Investment Appraisal of Companies.
Project Conceptualization
Preparation of Feasibility Studies
DPR, Capital Structuring,
Techno-Economic Feasibility
Financial Engineering,
Project Management Design.
Documentation of various project documents.
Syndication of debt on competitive terms.
Syndication of equity.
Arranging private equity.
 Mergers and Acquisition
Advertisement for inviting bids
Structuring of Bid Evaluation Criteria
Conducting Pre-bid meetings,
Designing and execution of Non-Disclosure Agreements,
Technical and Financial Evaluation of Bids.
Fixation of Reserve Price/upset price,
Execution of MoUs and Agreement.
Joint Venture/PPP Advisory
Formulation of vision/strategy and preparation of Business Plan
Partner Evaluation, Selection,
Detailed Structure of Joint Venture and Due Diligence.
Negotiation and Legal Documentation.
Business Integration, Planning, and Implementation,
Managing and Monitoring of the documentation,
transaction and transition process.
Corporate Restructuring
Financial & Legal Due-diligence
Optimization of Capital Structure & Asset Portfolio,
Market Analysis
Cost-Benefit Analysis.
Operational Restructuring
Preparation of Business plan.
Funding Strategy
Preparation of relevant Agreements/ Legal Documents.
Bidding Advisory
Identification of Potential Projects
Business Valuation
Due Diligence
Assisting in the Negotiation Process
Financial Structuring
Drafting and Execution of Transaction Documents
Deal Financing
Valuation, negotiations with potential client's evaluation of Bids, etc.
Disinvestment/ Bid Process Management
Consultancy to clients bidding for Power Projects, Ultra Mega Power Projects (UMPP), Gas Pipeline, City Gas Distribution (CGD), etc
Infrastructure Advisory Services.
The services provided in the Infrastructure Sector include :
Facilitation of Credit Documentation
.Due Diligence.
Agreements & Document Review/Advice.
Pre-Investment Review.
Project Conceptualization and Feasibility Studies.
Risk Allocation, Assessment & Reasonableness of Cost.
Advice on Financing Options – Sources, Cost & Risk.
Financial Analysis & Modeling – Scenario Analysis
Potential JV/Partner Profiling.
Negotiating Support for Equity Buy-In.
Project Evaluation
.Credit Syndication – Domestic & Overseas.
Arranging Deferred Payment Guarantee, ECB
.Placement of debt & equity.
Capital Market Advisory Services.
Monitoring of Public Issues
SCOPE- INVEST INDIA – "WMN" VITAL ROLE IN TERMS OF FDI
"WORLD MEDIA NETWORK" is playing an important role in all the categories and sectors in terms of FOREIGN DIRECT INVESTMENT segment.
 " WORLD MEDIA NETWORK" is venturing into a Press Release distribution Company  & covering over 180 Countries and more than in  twenty-five languages across the World. Covering Digital News, Television, Print, Radio, Billboards, Airports, Multiplexes,Talk shows ,webinars, live shows etc.Press releases are based on Industry standards and timely Coverages help in business development and scope of growth among  the countries and FDI's "WMN" is helping upcoming n existing businesses to grow within the perpetual business as the government is  working towards domestic and international Tie-Ups .
Most service-oriented industries need to be promoted through "WMN with direct and indirect participation and looking for opportunities for Franchising modules in the world.
There are two types of lead within the lead generation market: sales leads and marketing leads. A Sales lead is generated on the basis of demographic criteria such as FICO score (United States), income, age, home Income, psychographic, etc. These leads are resold to multiple advertisers. Lead generation describes the marketing method of stimulating and capturing interest in a very product or service for the purpose of developing a sales pipeline. Lead generation typically uses digital channels and has been undergoing substantial changes in recent years from the increase of the latest online and social techniques.