A"WORLD MEDIA NETWOK" PRESENTS FDI IN INDIA & SCOPE
FOREIGN DIRECT INVESTMENT (FDI) IN TELANGANA
Telangana is a state in southern India. In the capital of Hyderabad, the Charminar is a 16th-century mosque with 4 arches supporting 4 towering minarets. The monument overlooks the city's long-running Laad Bazaar. Once the seat of the Qutb Shahi dynasty, the sprawling Golconda Fort is a former diamond-trading center. In the city of Warangal, the centuries-old Warangal Fort features carved stone towers and gateways.Founded on 2nd June 2014.Population 3.52 Cr. Districts 33 are in total.
Districts List - Telangana Districts (33)​
Information technology, pharmaceuticals manufacturing, tourism, textile, mines and minerals
The State Government has undertaken the task of establishing Hyderabad Pharma City which will be the first of its kind, smart ecosystem creating a new international benchmark for sustainable industrial cities.
Telangana is the pharmaceutical manufacturing hub in the country, attracting over Rs 10,000 crore (US$ 1.49 billion) in investment in the life sciences sector over the last four years.
In 2018, domestic tourist arrival in the state stood at 92.8 million, whereas, foreign tourist arrival crossed over 0.32 million.
In 2018-19**, Telangana produced 3.49 million tonnes and 374,300 tonnes of rice and pulses, respectively.
Telangana-FDI Investment Present Scene
"WMN"BROAD VIEW & Business Support.
"World Media Network" is helping upcoming and existing businesses to grow as the government is supporting the business in  increasing their work towards the domestic as well as international Tie-Ups. Service-oriented industries need to be promoted with direct and indirect participation for Franchising modules in the INDIA and "WMN" would help them to connect with the brands as well the investors and venture capitalists to increase the growth of the company in future.
According to Department for Promotion of Industry and Internal Trade (DPIIT), cumulative Foreign Direct Investment (FDI) inflow in Telangana totalled US$ 19 billion during April 2000 and March 2020.
The capital city of Hyderabad is a hub for information technology (IT) and pharmaceutical sectors. Hyderabad was ranked second among the top 20 global cities in JLL's City Momentum Index (CMI) 2019. IT & ITeS export from Telangana grew at a CAGR of 10.55 per cent to reach Rs 1,09,219 crore (US$ 15.63 billion) in 2018-19. Leading IT companies like Facebook, Google, IBM, and Microsoft hold significant presence in Hyderabad.
As of February 2020, Telangana had 29 operational Special Economic Zone (SEZs), 56 notified SEZs, and 63 formally approved SEZs.
Hyderabad also account for approximately 20 per cent of India's total pharma export. The state government plans to set up a pharma city and promote public private partnership to develop the state's pharma sector.
The Central Government recently announced formation of an Information Technology Investment Region (ITIR) near Hyderabad. With the establishment of the ITIR, the Government plans to generate 1.5 million direct and 5.3 million indirect jobs in the IT sector in the next five years.
Telangana & FDI Major Announcements
WESPUN launches Rs.1100 Cr manufacturing facility in Telangana
Oracle Sharpens focus on India with new cloud data centre in Hyderabad.
Hyderabad to host World Design Assembly in Oct 2020.
**Targeted Industries Key sectors**- "WMN"KEY ROLE.
"World Media Network" is playing an important role in all the categories and sectors, "WMN" is a Press Release distribution company covering over 180 countries covering twenty- five languages across the world . it has ventured into Digital News, Television, Print, Radio, Billboards, Airports, Multiplexes, Talk shows . Press releases are based on industry standards with  timely coverages and promoting the  business development of FDI and the scope of growth in the country.
Telangana is a pharmaceutical manufacturing hub in the country and has attracted investment worth Rs 10,000 crore (US$ 1.49 billion) in the life sciences sector in the last four years. Pharmaceutical export also has a majority share in the total merchandise export from the state. During 2019-20 (till December 2019), pharmaceutical products export from the state stood at US$ 3.48 billion.
State has the highest installed solar capacity of 3,621 MW in the country and plans to install 5000 MW in 2020-21.
As of February 2020, Telangana had 30 operational SEZs, 56 notified SEZs and 63 formally approved SEZs.
In October 2019, Hyderabad Metro Rail crossed significant milestone with the number of passengers travelling on trains crossing the four-lakh mark for the first time.
In September 2019, TSIIC launched the Pharma City project at Mucherla village in Ranga Reddy district, spread across 19,000 acres and the Medical Devices Park located at Sultanpur village of Sangareddy district.
The State Government is setting up the Hyderabad Pharma City, which will be the first of its kind, smart ecosystem creating a new international benchmark for Sustainable Industrial cities. The project will be developed over an area of 19,000 acres and is expected to attract Rs 64,000 crore (US$ 993.02 million).
During 2018-19, Telangana State Innovation Cell (TSIC) launched 'Startup India Telangana Yatra' with an attempt to promote entrepreneurship in tier II and tier III cities.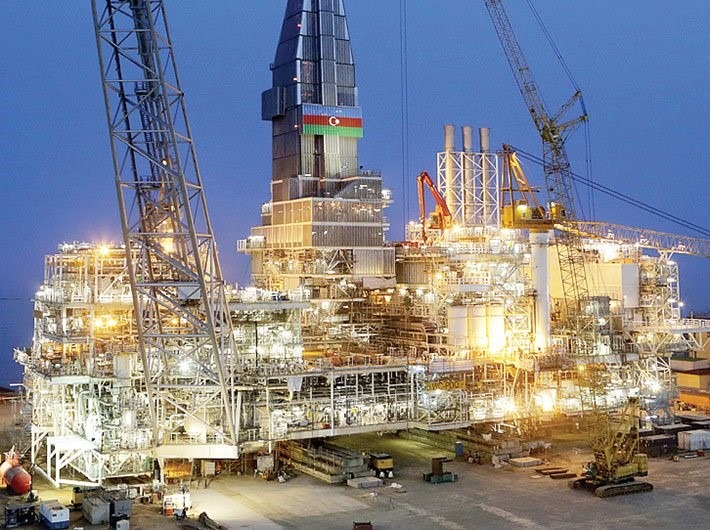 Telangana Govt Departments & websites
| Title | Links |
| --- | --- |
| Aarogyasri Health Care Trust | |
| Agriculture and Co-operation Department, Telangana | |
| Animal Husbandry and Fisheries | |
| | |
| | |
| | |
| Benefit Disbursement Portal (MGNREGA & SSP), Government of Telangana | |
| Birth & Death Registration | |
| Board of Intermediate Education | |
| Chief Electoral Officer Telangana | |
| | |
| Chief Commissioner of Land Administration | |
| Commercial taxes department | |
| Commissioner & Director of Municipal Administration | |
| Commissionerate of Collegiate Education | |
| Consumer Affairs Food & Civil Supplies | |
| Credit cooperative Federation-Dept of Rural Development | |
| Development for Persons with Disability - Society for the elimination of rural poverty | |
| Department of Agriculture | |
| Department of Rural Development | |
| Department of Rural Development | |
| Department of Technical Education | |
| Directorate of Government Examinations | |
| Directorate of Treasuries and Accounts | |
| Disabled Access Rehabilitation and Empowerment | |
| eGazette, Government of Telangana | |
| | |
| | |
| Environment, Forests, Science and Technology | |
| ePass Scholarships Portal | |
| | |
| | |
| Governor's Office (Raj Bhavan) | |
| Government Order Register (eGO) Portal | |
| Greater Hyderabad Municipal Corporation | |
| Health, Medical & Family Welfare | |
| | |
| | |
| | |
| | |
| Information and Public Relations | |
| Irrigation & CAD Department | |
| | |
| | |
| | |
| | |
| Mahatma Gandhi National Rural Employment Guarantee Scheme- Department of Rural Development | |
| | |
| | |
| | |
| | |
| Mission for Elimination of Poverty in Municipal Areas (MEPMA), Government of Telangana | |
| | |
| Online Licence Management System for Agriculture | |
| Panchayat Raj and Rural Development | |
| Panchayat Raj and Rural Employment | |
| Power Generation Corporation Limited | |
| Photonics Valley Corporation | |
| | |
| Quality Control of Rural Development | |
FDI PPT ( Attachment Area)